Create a Van Gogh-Inspired Sunflower Masterpiece: A Step-by-Step Guide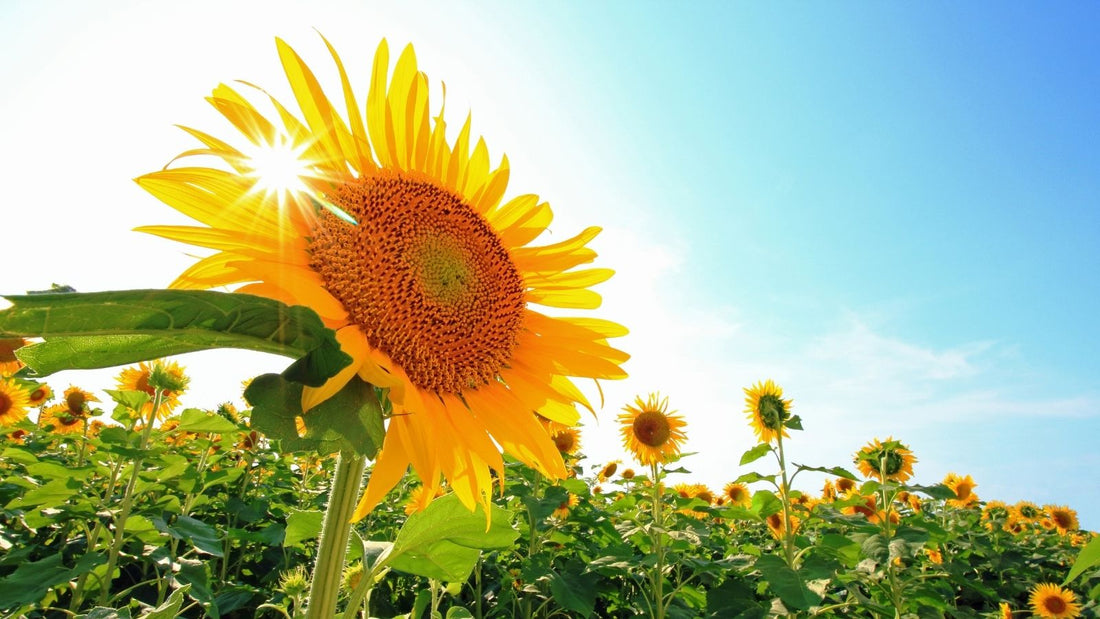 Let's create a beautiful sunflower masterpiece inspired by Van Gogh's iconic painting. With bold shapes and vivid colors, this activity is sure to be fun for everyone involved. You can choose any painting you like, but we suggest using a famous one, like "Sunflowers," to trigger memories.
To get started, you'll need the following materials:
A piece of card for the background (approximately 35cm x 25cm)
5 circles cut from card, each 4cm wide
40 petal shapes cut from card, each 5-6cm long
Poppy seeds
Pale blue paint
Gold paint
Warm yellow paint
2 different shades of green paint
PVA glue
Paint brushes
This activity can be done over several sessions, as each element will need time to dry. But don't worry, the end result will be a masterpiece that everyone can be proud of.
Here's how to create your sunflower masterpiece:
1. Take the card and use it in a portrait orientation.
2. Lightly sketch the outline of a vase with a pencil, then paint it with gold paint.
3. Paint the top three-fourths of the background with pale blue paint.
4. Set the painting aside to dry.
5. While the paint is drying, take the circles and glue poppy seeds to them. Then, paint each petal with yellow paint.
6. Let everything dry completely.
7. First, glue the poppy seed circles randomly onto the top half of the blue background. Then, glue the petals around each of the circles.
8. Once the petals are in place and the glue has dried, use the two shades of green paint to freehand paint the flower stems into the vase and add some leaves.
9. Voila! Your sunflower masterpiece is complete. Hang it in a public place so that everyone involved can enjoy it and show it off to their friends and family.